The Crown adapts to what you are doing on your computer and then shows you the active and available functions for the app you're in.
If you have multiple functions in the overlay, just tap on the Crown to cycle through the functions and highlight the one you want to use. Turning the Crown will activate the selected function and change the value.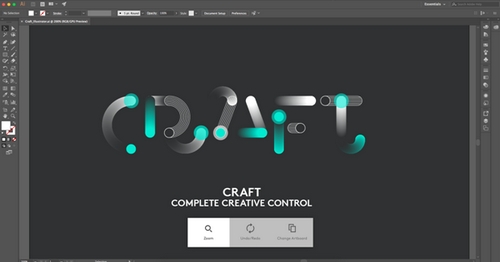 You can touch, tap, and turn the Crown - the functions change depending on what app you're using and what you're doing within the app.
Here's how it works:
Touch
When Logitech Options is installed, touching the Crown will make an overlay appear that shows the active function of the Crown.
Depending on the context, you will have multiple functions available in the overlay.
Tap
If there are multiple options in an overlay, you simply have to tap on the Crown to cycle through them — just like you'd on a touch screen to select something.
Turn
Once you selected the function you want to use, you can turn the Crown to change the value of the function.
Craft Keyboard Crown modes
The Crown has two tactile modes: 
Friction mode.
Ratchet mode. 
The friction and ratchet modes are engaged based on the active function. 
Frequently Asked Questions