The Logitech Solar Keyboard Folio has two different modes of operation based on the position you place it in. Both positions turn the tablet keyboard on.
---
Typing position
In the Typing position, you have access to the full keyboard, including iOS-specific keys (see answer 360023409673 for more information on these keys.)
To set your tablet keyboard into the Typing position, place the stand in the notches highlighted below: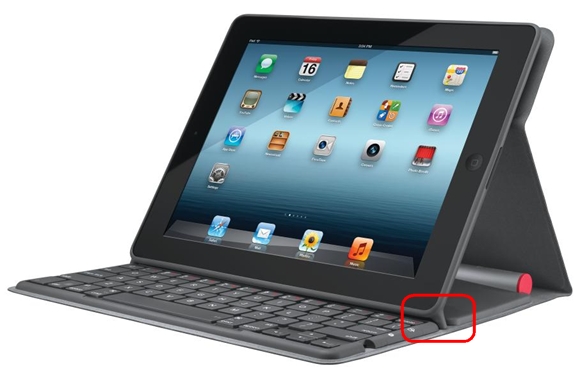 ---
Media position
When you set your tablet keyboard into the Media position, the keyboard automatically changes the function of the bottom row of keys to a media-friendly layout.
To set your tablet keyboard into the Media position, place the stand in the notches highlighted below: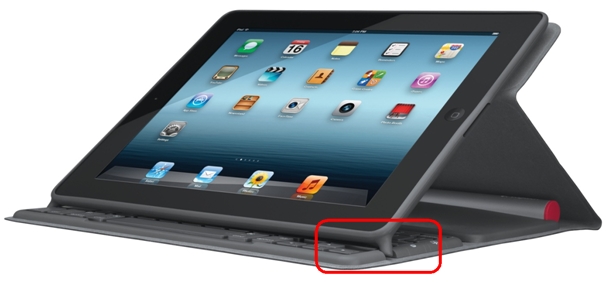 In the Media position, the exposed keys now have a set of new functionality to improve media playback performance:

Slideshow — Begins the slideshow functionality of the iPad

Show/hide virtual keyboard — Shows/hides the virtual keyboard

Previous

Play/Pause

Next

Mute

Volume down

Volume up
Frequently Asked Questions
We have Auto-Detected your Operating System. Please see the Downloads below
---
Windows
Mac
Other