Windows 10 "Memory integrity" (Core isolation) not working with Logitech Gaming Software
Hello Logitech,
please update the drivers of your "Logitech Gaming Software" (LGS) and "G HUB" because they are not compatible with Windows 10's security feature "Memory integrity" which is part of "Core isolation".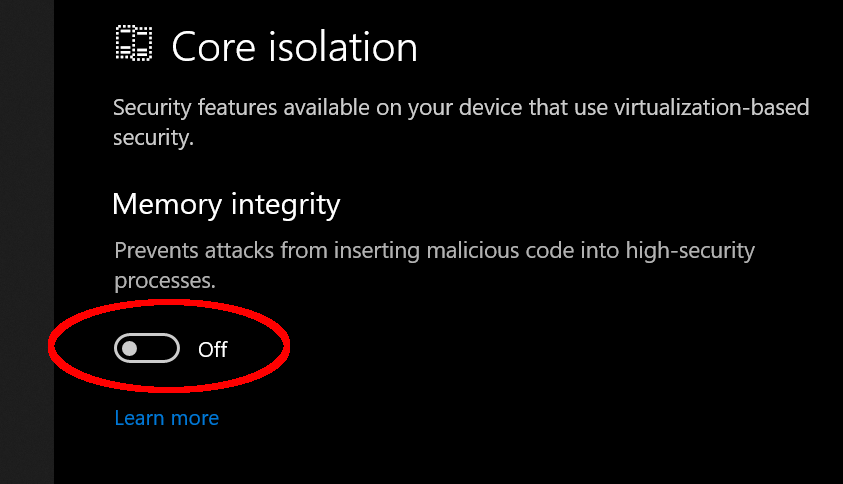 With LGS installed, it is impossible to activate the "Memory integrity" feature since the activation fails with error message "Memory integrity can't be started. There may be an incompatibility on your device".

The reason for this incompatibility are certain Logitech drivers from the LGS, which you can see by running Microsoft's "Device Guard and Credential Guard hardware readiness tool":
https://www.microsoft.com/en-us/download/confirmation.aspx?id=53337
This is the output from the tool:
Incompatible HVCI Kernel Driver Modules found
Module: lgbusenum.sys
Reason: execute pool type count: 5
Module: lgjoyxlcore.sys
Reason: section alignment failures: 8
Module: lgvirhid.sys
Reason: execute pool type count: 2
So as you can see, the Logitech drivers lgbusenum.sys, lgjoyxlcore.sys and lgvirhid.sys make the activation of this important security feature impossible!
Please release a new version to fix this issue! Help is very appreciated!
Please sign in to leave a comment.