---
The Logitech Webcam C120 has a manual focus. To adjust the focus, do the following:

There is a knob surrounding the camera lens (shown below). To change the camera focus, twist the knob clockwise or counterclockwise until the camera focus is correct.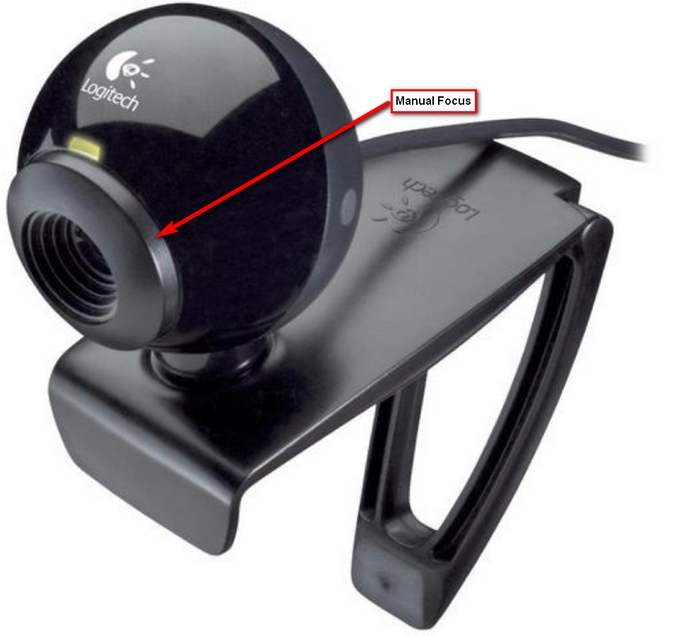 ---
To improve the image quality or avoid any type of blurriness from your camera please verify that the following:
You have good lighting in the area or room where you are using your C120.
Your computer has at least an Intel Pentium 4 (2.4 Ghz) processor and a minimum of 256MB RAM.
For best results, use a high-speed USB 2.0 port. For information on verifying if your USB port is high-speed USB 2.0, see Knowledge Base article 360023398133
Frequently Asked Questions