Your K750 keyboard's function keys, or F-keys, have two modes:
Normal. By default, the function keys perform tasks based on the operating system and application you're using. To use a function key in its normal state, you press it by itself.

Enhanced. The function keys are pre-programmed to perform certain tasks when you press them at the same time as the FN key. For example: F1 + FN launches your internet browser.
Using the Logitech SetPoint Mouse and Keyboard Software, you can change the pre-programmed function for each key. You can also swap the modes so that the enhanced functions work without having to press the FN key. See the "Programming function keys" section of Knowledge Base article 360023399733 for instructions.
Together, the following graphics show the enhanced functions of the F-keys: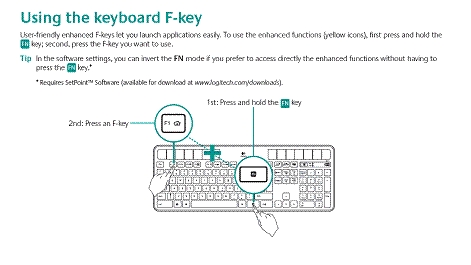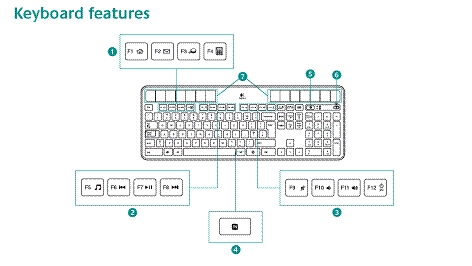 Frequently Asked Questions
There are no Downloads for this Version.