Battery Requirements:
Requires 2 AA alkaline batteries.
Expected battery life is up to 24 months (2 years).
Installing New Battery
Install the batteries for your mouse by making sure the batteries face the correct direction as shown in the image below.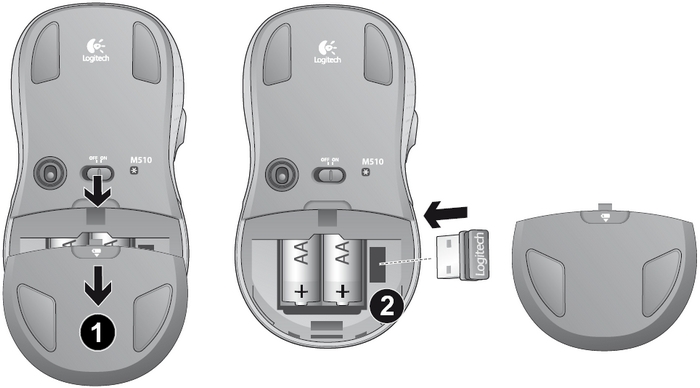 Battery Replacement Tips
For best battery performance, always use quality alkaline batteries.
When replacing batteries, make sure the replacement batteries are new and within the manufacturer's expiration date.
Frequently Asked Questions