Application-specific profiles will not work if the mouse is in On-Board Memory mode.
In the Logitech Gaming Software window, make sure that your mouse is set to use Automatic Game Detection: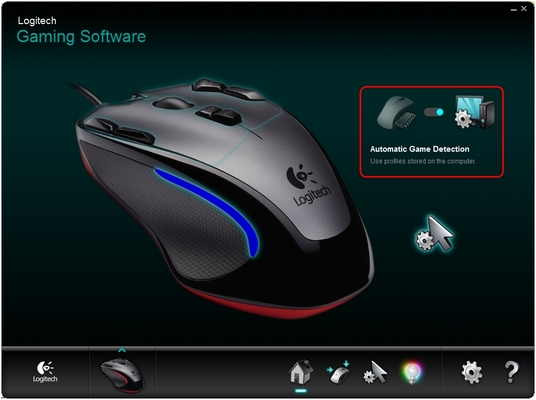 If your mouse is set to Automatic Game Detection and the profiles are still not working, please see answer 360023242954  for help with selecting the correct .exe to associate with the profile.
Frequently Asked Questions
There are no Downloads for this Version.