Your G500s gaming mouse uses an infrared (IR) laser that is invisible to the human eye.
If you're not sure whether your mouse is getting power from the USB port, check if you see any lights on the left side of the mouse.
If there are lights, your mouse is sufficiently powered through the USB port.

If there are no lights, your mouse needs to be connected securely and directly to a working USB port.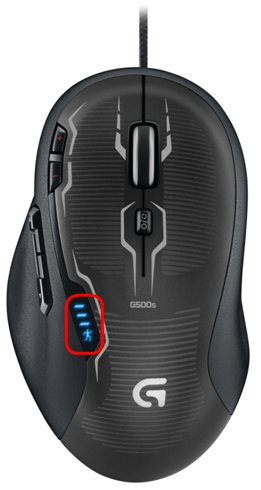 Frequently Asked Questions
There are no Downloads for this Version.