You can use the selector dial on the left side of your K480 keyboard to pair it with up to three of these devices at once: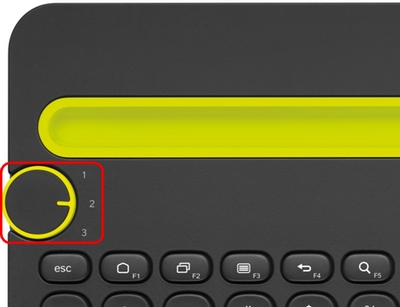 Computers running Windows 7 and Windows 8 (see 51749 for help)

iOS devices running iOS 4.0 and later (see 51750 for help)

Android devices with Android OS 3.0 and later (see 51751 for help)
NOTE: While you can pair three devices, the keyboard can only connect to, and work with one of them at a time. For help with switching between devices you've already paired, see article 51752.
Frequently Asked Questions
There are no Downloads for this Version.