---
Adjusting auto-focus cameras
Use the following steps to manually adjust the image focus on your Logitech webcam:
Launch Logitech Webcam Software:

Start > Programs > Logitech > Logitech > Logitech Webcam Software

Click the Quick Capture button.

Click the Controls button.

Clear the Auto-focus option, and then move the slider to your preferred setting.
---
Adjusting fixed-focus cameras
Fixed-focus cameras don't have an adjustment option in this software.
---
Adjusting manual-focus cameras
There isn't an adjustment option available in the software. You'll need to adjust the focus manually using the camera's focus ring.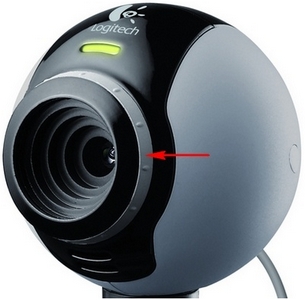 Frequently Asked Questions