Your wireless combo ships with the receiver shown below: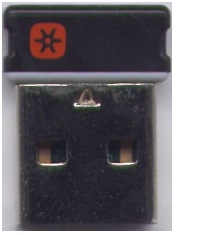 You can connect your wireless mouse and keyboard with any USB receiver that displays this Unifying logo:
.
NOTE: Although a device may be supported by the Unifying receiver, SetPoint and/or Logitech Control Center (LCC) support will depend on the specific product.
Frequently Asked Questions
There are no Downloads for this Version.