We recommend that you first install the Alert Commander Software and prepare your cable run and connection to a PoE Router, Switch, or Power Injector. This will allow you to run the setup process and test for proper camera detection before mounting the camera.
The Alert B700e kit for the outdoor camera includes a mounting device that enables you to place your outdoor camera on top of a post or hang your camera from a wall, ceiling or overhang.
Start by pre-drilling holes into the wall and screwing in the mounting base.

Assemble the mounting arm and attach it to the base.

Attach the camera to the mounting arm.

Adjust to the desired viewing area.

On the bottom of the camera, turn the screws counterclockwise until you're able to open the door.

Plug the RJ45 cable into the connector.

Close the door and tighten the screws by turning them clockwise.

NOTE: Tighten screws firmly. If not done properly, water may leak in and damage the camera.
Tip: Mount the outdoor camera under an eave or other overhang so it isn't exposed to direct sunlight.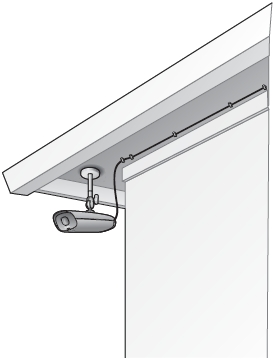 Frequently Asked Questions