Logitech Options doesn't offer Smooth Scrolling on Opera GX
Answered
Today i've decided to migrate from Chrome to Opera GX because of the native features.
But I've noticed that my MX MASTER 2S is not scrolling smoothly like he's set to.
Checking the Logitech Options settings I notice the option for Smooth Scrolling is set to Enabled, but is locked and appear as gray. Which makes me believe that the function is not being supported.
Is this a limitation on Logitech Options or on Opera GX?
The smooth scrolling is probably the best feature of the MX 2S. Browsing the web without it is quite underwhelming...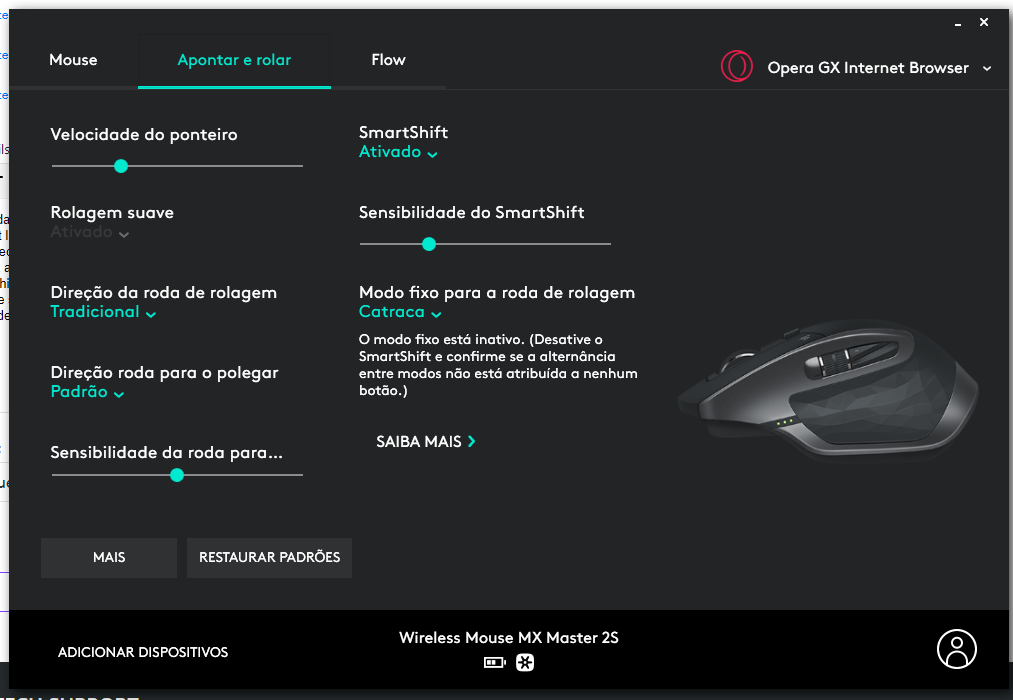 Please sign in to leave a comment.