Samsung HW-Q90R / HW-Q80R / HW-Q70R Input Selection
After many tries, I managed to find the right configuration for the Harmony and those Samsung soundbars for input selection. Unfortunately Samsung didn't provide discrete input selection buttons/codes.
In the input methods selection window there's the 4th one called "Input List with Source or Nextinput Buttons": this mode lets you configure a button to let a list popup, a 2nd button to cycle through the list, and a 3rd button to confirm the selection. It's made for TVs that have an input popup menu, many old samsung models worked this way.
In the case of these soundbars, configure the first button with Select, this "wakes up" the display (like showing the list on a tv), then configure the second button as Source to cycle through the inputs, and as third button configure it as Select.
After I did this I had to adjust the Delay Settings for my Samsung HW-Q90R like this:
- Power On Delay: 5s (default)
- Inter Key Delay: 100ms (default), modified to 200ms
- Input Delay: 0ms (default)
- Inter-Device Delay: 500ms (default)
I'm using the Harmony to control the Samsung HW-Q90R sound bar with a Samsung QE65Q90R tv, an Xbox One X, Nvidia Shield TV Pro 2019 all connected through a XOLORspace 23421 a/v switch.
Everything's working fine now. :)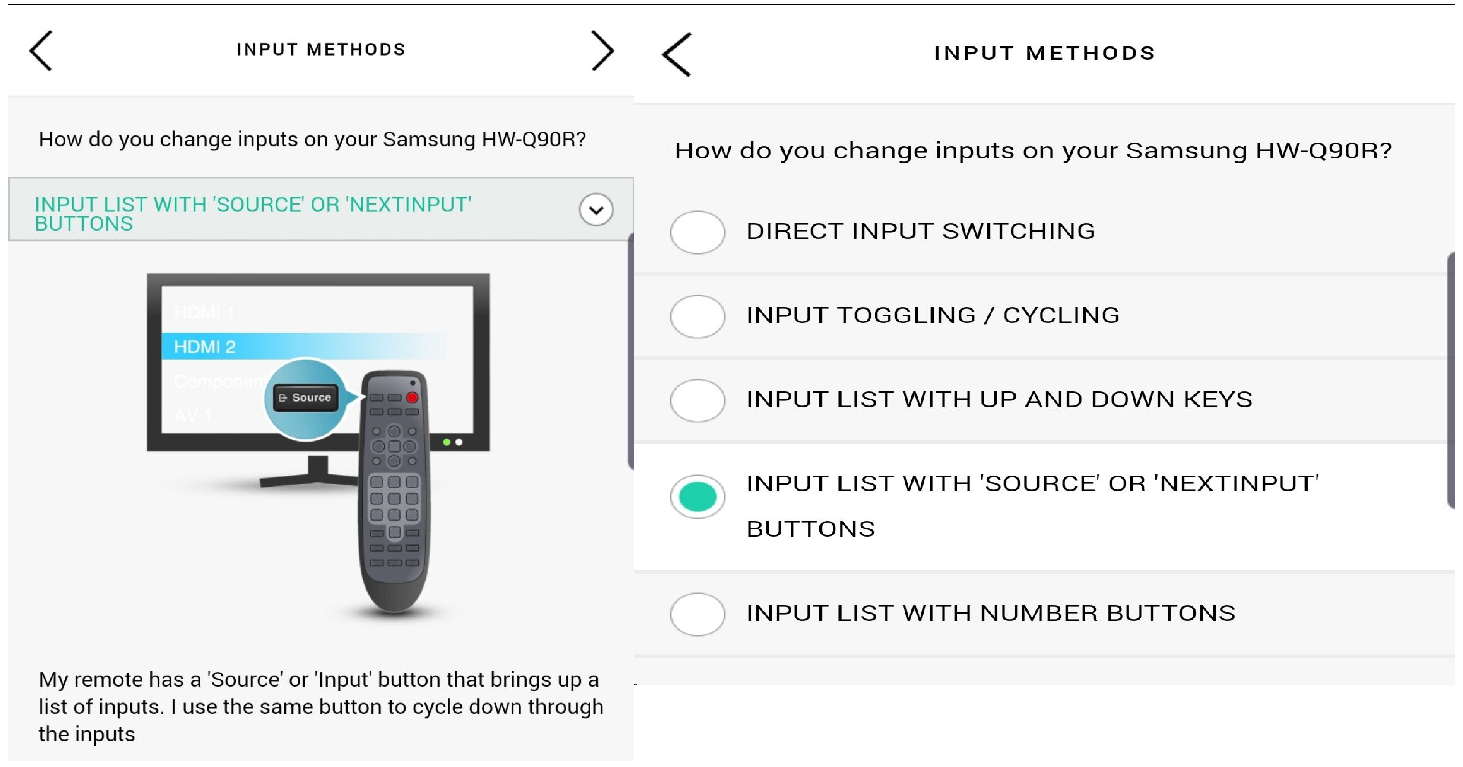 Please sign in to leave a comment.