circle 2 app new version 3.5.1 -> OMG?????????? PLZ DO SOMETHING
my phone asked me to do the new update today. I was euphoric, i thought finally they fixed the problem.... no....................
1) -> still the same problem to connect, you have to open the browser and then redirected in the application but it does not work, you have to do it 10 or 15 x to finally open.
2) -> after a certain time, I think 1h, we are automatically disconnected and therefore it is not possible to see the images when we receive notifications
3) someone rings at my door, I receive a notification (without picture), I open the application directly from the notification but problem, it does not work, I try again 10x, it does not work, I have to turn off and turn on my phone to leave the application and finally it works but problem, the person who has just rung is already gone .... necessarily... so I can not discuss with her at the microphone .....

LOGITECH -> don't you see that everyone has this problem? don't you look at the notes on the apple store? why don't you do something? don't you test your application before deploying updates?
what are you doing? why did you change the connection settings
this application was working very well before
attaches, note from swiss appel storeee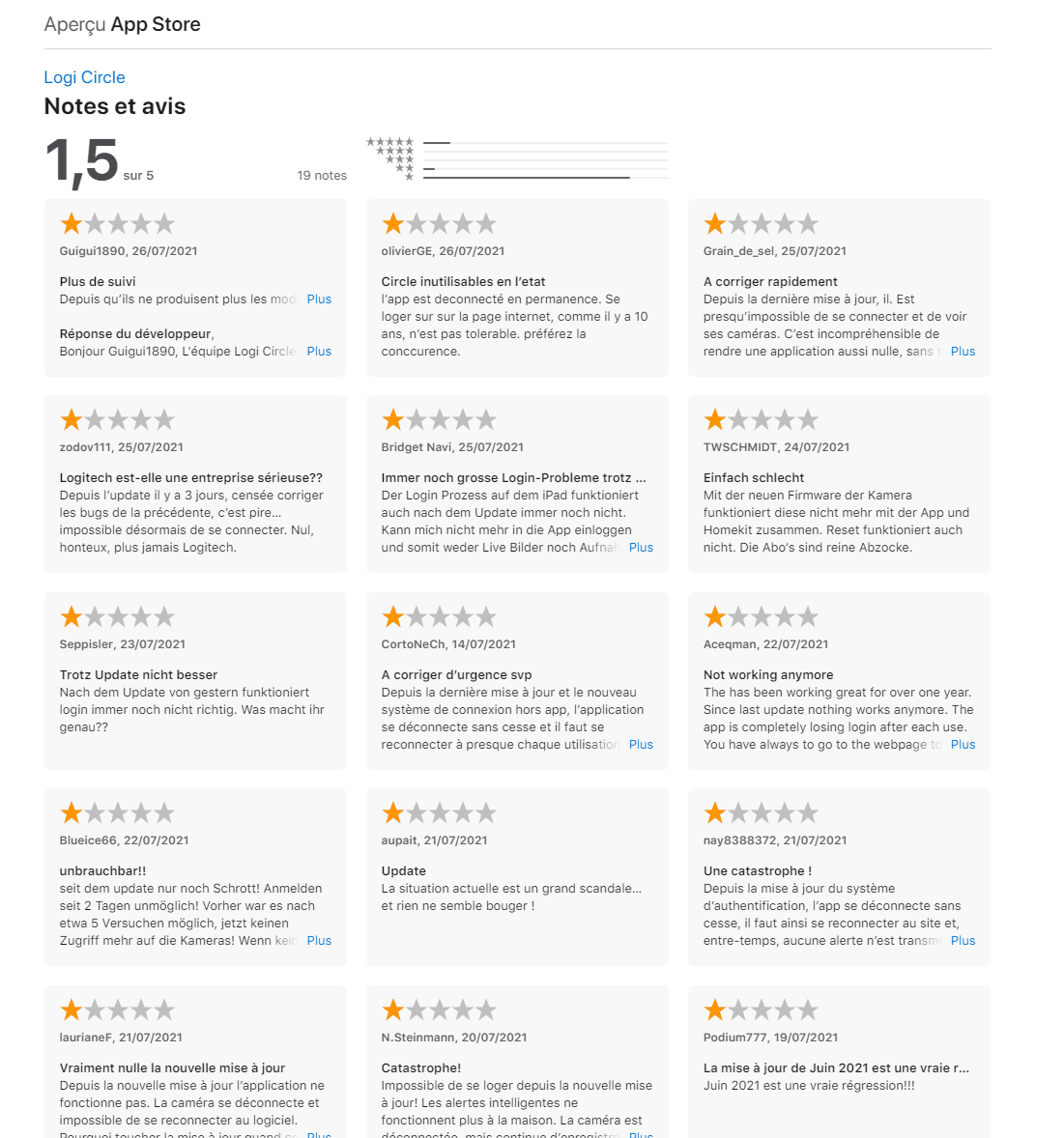 Please sign in to leave a comment.