CircleView Doorbell feature suggestions
Answered
Regarding setting a zone, or zones within HomeKit for the CircleView Doorbell. I will admit, I do not know if this is a limitation of HomeKit, or a limitation of the CircleView Doorbell.
My suggestion, feature wish, is that on the iPad, I can receive a larger image of the view of the video source. This would allow for finer placement of the zone line, image attached. 
I have a large front yard, and a little OCD, were I would like to more precisely place my zone line along the yard line, with a little space between it and the road.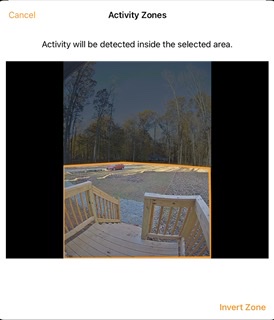 Please sign in to leave a comment.