c922 Pro Stream Webcam - Where is Auto Zoom (Follow My Face)?
Answered
I just bought this webcam and I'm about ready to return it over one feature missing from the driver software. I have been using a c910 for many, many years and my favorite feature is the Auto Zoom or Follow My Face function. Using it in Discord calls with my friends provides endless entertainment when it zooms in on my face with perfect timing and dramatic effect. It's even better when face detection breaks and it zooms in on some random corner of the zoom and we joke about it seeing ghosts.

The point is, I cannot find the auto zoom setting for this webcam and it's genuinely upsetting. The picture looks great and all, but my streams have lost a huge chunk of their charm at the loss of this incredibly important function. I really hope the setting is there and just hidden but even reinstalling Logitech Webcam Software shows the checkbox grayed out.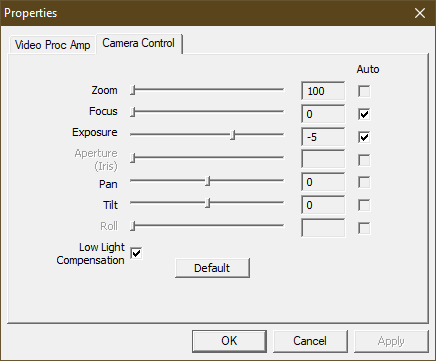 Please sign in to leave a comment.