StreamCam no 1080p 60fps
Answered
I've been researching for hours, tried all the tricks and tips from users and logitech support across many sites. 
My PC more than meets the requirements for 1080p and 60 fps, when i open the app this is what I am greeted with.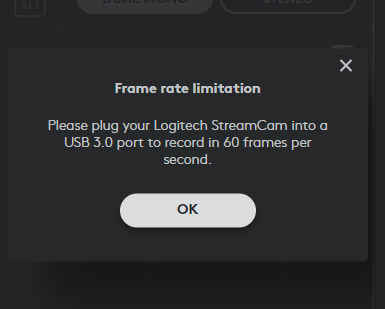 My streamcam is brand new and will not accept any of my usb 3.1 ports. I have 1 usb 3.1 port in the front, and two in the back of my pc. I have updated the camera drivers, the usb drivers, downloaded the G hub, and logi capture. I have purchased and tried two different adapters from two different companies, specifically with 3.1 and 3.0 specifications. 
Not sure where to go from here. Will likely return soon and buy a different brand.
Please sign in to leave a comment.