Logitech Circle View Doorbell - existing ringtone very quiet
Hello there,
I installed a Circle view Doorbell and I wired it to my 24V transformer and my previous in house ringtone.
Even if Logitech Chime shows green led and flashes blue when switching manually from analog to digital ringtone, when the Logitech doorbell button is pressed I hear a very quiet and short ring in-house, like 0.5 seconds one.
I suppose there is a mistake in wiring, could you help me?
Below how I wired the system: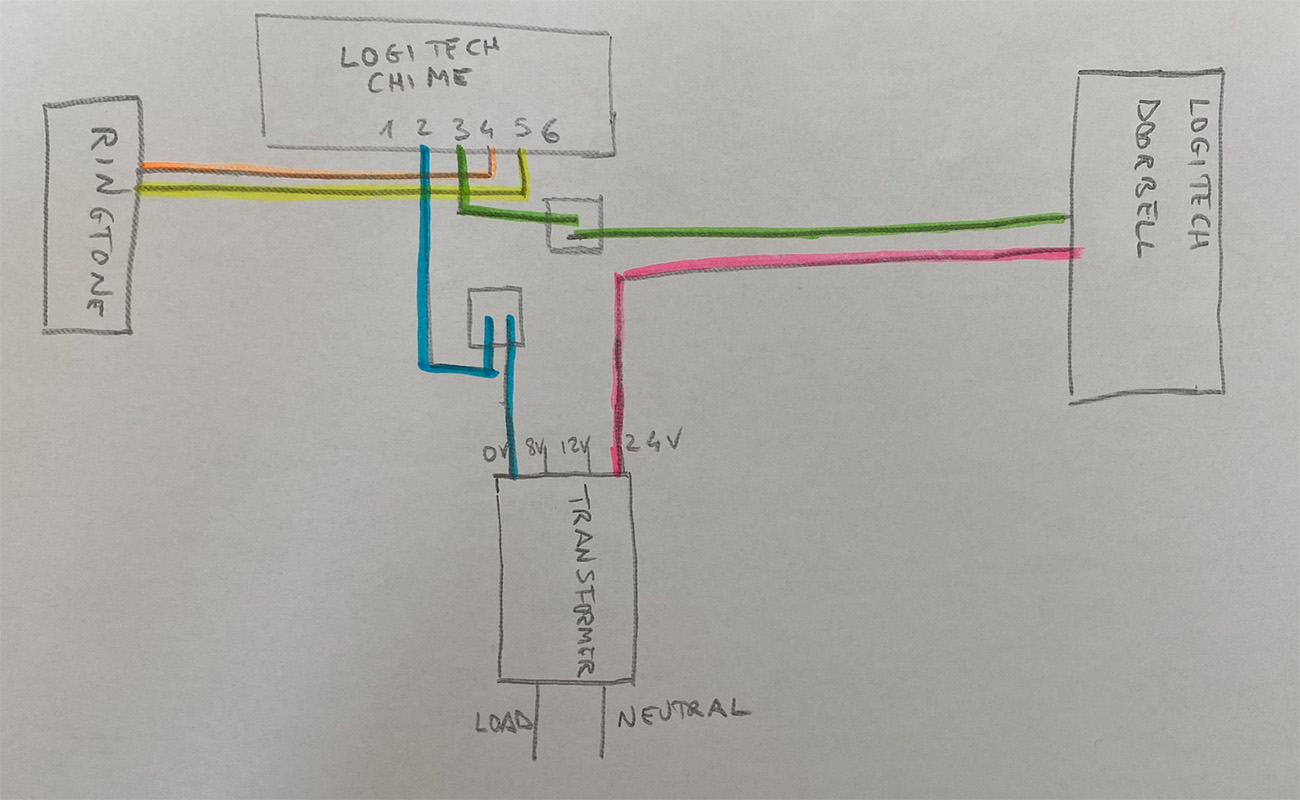 It's worth to note that previously the system was hooked to an Arlo wired doorbell and ringtone was working perfectly.
Thanks!
Please sign in to leave a comment.